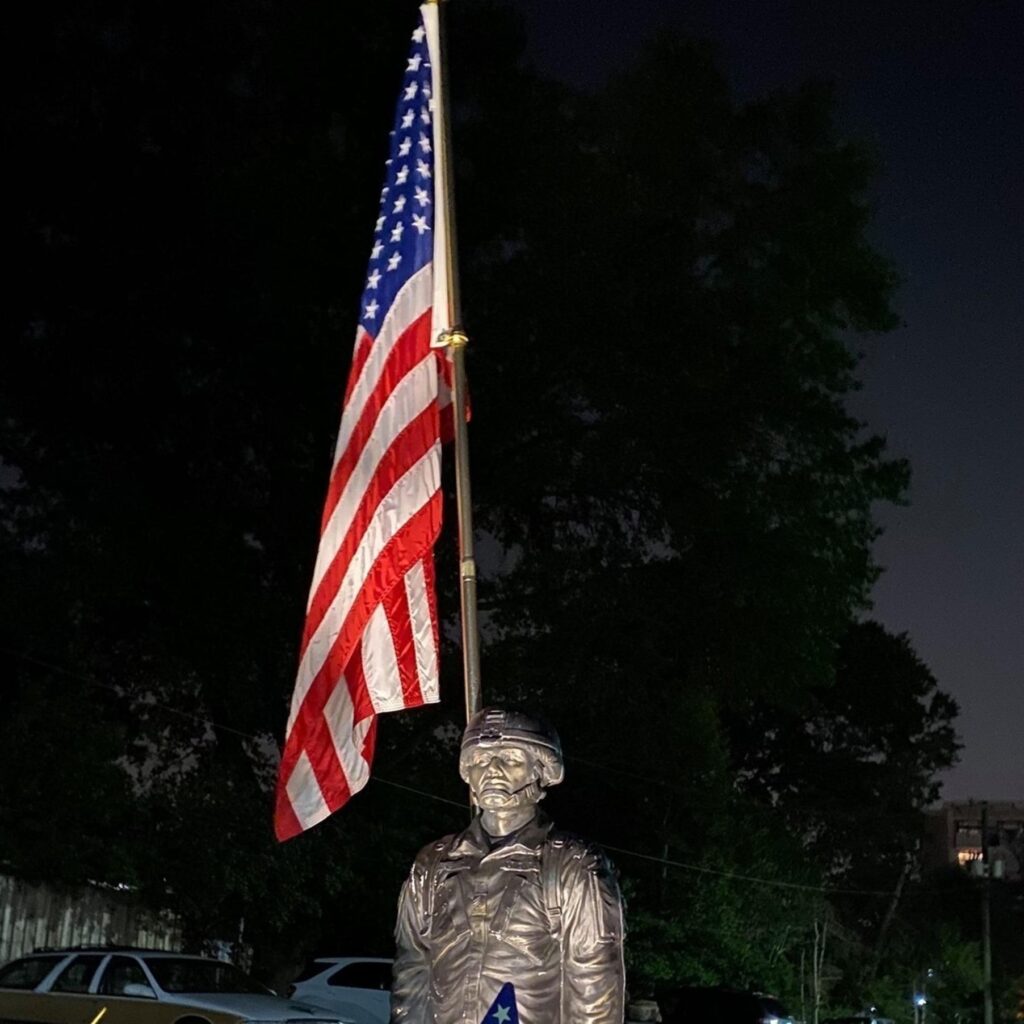 My church has a soup kitchen that serves a hot meal every evening, Monday through Friday. I started volunteering at the kitchen this year, as I felt the call to serve God with love in action. Every day after work, I arrive at the kitchen, wash my hands, stand behind the long table where food — salad, soup, main courses, and dessert — is placed and ready to serve.
Around 5 p.m., people begin lining up for dinner. Sister Fran, the manager of the kitchen, always starts the meal with prayer requests and then she prays. This is always the favorite part of my volunteer experience. It reminds me that we live on God's grace every day.
"Poor" People
Many people who come to the soup kitchen are Hispanic and do not speak English well. Their prayer request has always been "trabajo," meaning jobs. Sister Fran always prays for the success in their job hunting, and at the same time, adds prayers for their families in their own countries.
Homeless people often ask prayers for a place that they can move in and stay. With God's grace, one gentleman has moved into an apartment. His prayer now is about peace, health, and enough money to pay rent.
Sometimes, young couples come to our soup kitchen with their young children. Most are in a transitioning stage. Some may live in government supported low-income housing; Some may be just out of rehab, trying to quit drugs. Others may need God's help to figure out ways to go through current hardships. Sister Fran and other church staff often accurately identify their needs, offering them not only prayers but also some necessities such as toilet paper and baby food.
Emmanuel is a young pastor in our church. His parents came from India, visited him, and stayed for a couple of months last summer. During their stay, they went around our church neighborhood to evangelize. One day, they saw hundreds of Asian people standing in line waiting for our neighboring church to give out free groceries. Emmanuel's parents not only told the Asian people about Jesus, but also shared the good news about our church serving hot meals for dinner.
Since then, Tuesday has become a "special" busy day. Many Asian people, sometimes nearly one hundred, show up at our church's soup kitchen. They often walk in the kitchen with a grocery cart filled with vegetables and other groceries. As their second stop, our kitchen attracts them with the idea that they may have extra free food and they certainly have a free three-course dinner.
A "Rich" Country
Our church often receives donations. Some days, hundreds of bananas from Amazon Fresh are stored in the narrow hallways beside the kitchen and scattered on the give-away tables. Some days, "fancy" grocery stores, such as Whole Foods and Trader Joe's, deliver a wide variety of food products, from frozen pizzas, salad packs, premade meal kits, to butter, cheese, and cream. Some high-end restaurants and bakeries also donate their artisan pastries, signature cupcakes, and flavory dishes.
It seems that we never experience a shortage of bread. There are always dinner rolls and burger rolls from grocery stores such as Safeway and Walmart, waiting for the needy to take home with them. Chick-fil-A, an American fast food restaurant chain and the largest chain specializing in chicken sandwiches, regularly donates hundreds of pounds of ready-to-go and ready-to-eat chicken meals to our church.
"She opens her arms to the poor and extends her hands to the needy" (Proverbs 31:20)
In God's eyes, poor can be rich. When poor people come to our church's soup kitchen, they can feel rich. They have people who pray for them. They have "lavish" meals — fish, chicken, beef, bread, rice, salad, and desserts — on their dinner table. They have groceries and necessities that they may take with them to share with their families and neighbors.
The Bible says, "Those who give to the poor will lack nothing" (Proverbs 28:27). For many companies that donate food to our church, their businesses are booming. When they are rich, they think of the poor.
America is a rich country, both materially and spiritually. In my humble opinion, this is the reason why so many legal and illegal immigrants invest or risk their lives to come to the United States. While America is not a perfect country, she was founded on Christian values, and always opens her arms to the poor and extends her hands to the needy.
Certainly, our church represents this American "richness."
(Image from https://arlingtonag.org/)