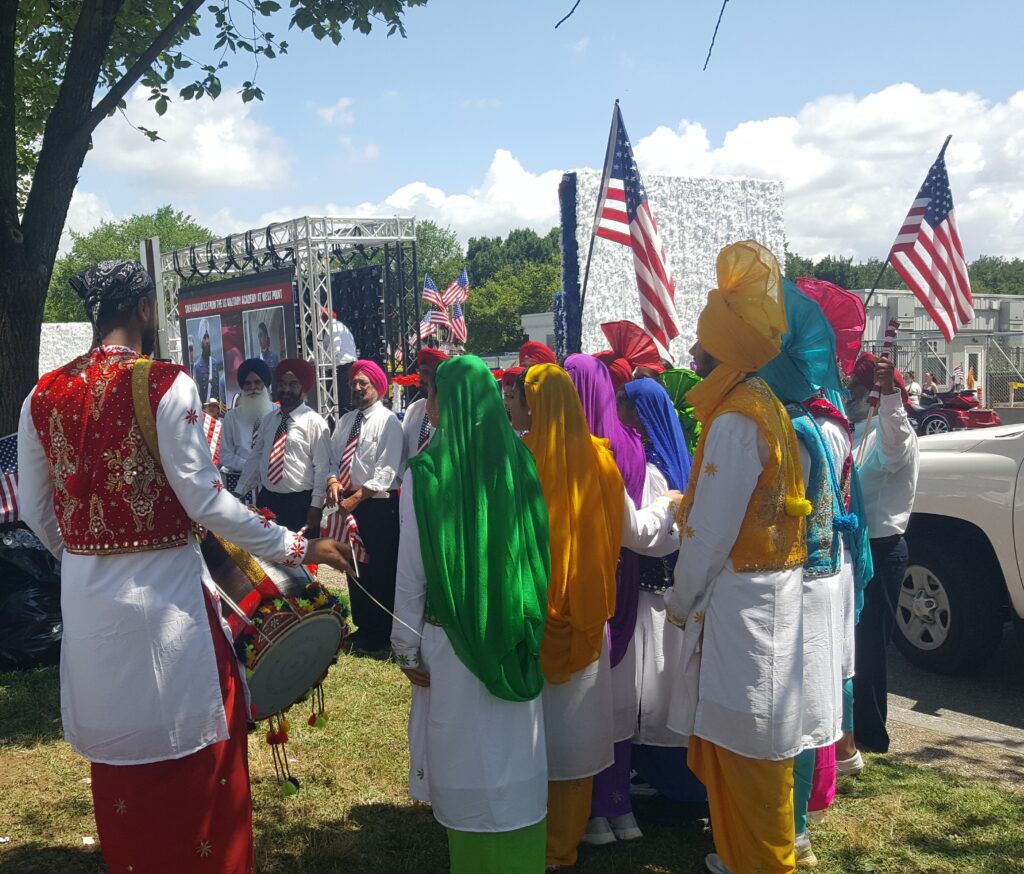 Years ago, I was in D.C. watching the July 4th parade. Hundreds of Hindus formed the largest parade block. On one of their floats, they built a real-sized replica of the Liberty Bell in Philadelphia; men and women wearing traditional Indian garments surrounded the gigantic bell, singing and dancing. It looked funny. Were it not for the replica of the Liberty Bell and the American flag, you could have thought these men and women were celebrating Holi, a popular and significant Hindu festival.
I was so excited about what I saw. Later, I shared it with an American colleague. Her response was sort of disappointing to me. "Why are these people more patriotic than Americans?" she said sarcastically and gave a cold shoulder to my excitement.
The Land of the Free
Last Sunday, our church choir started the service with "Pray for America; Give me America." After we sang, our pastor almost burst into tears. The choir sang beautifully; the whole congregation was immersed in a genuine love for this country. Suddenly, our pastor asked, "Did you notice that, except for the choir director, all the choir members were not born in America?"
Adolf was born in German occupied Ukraine, during World War II. Helen, Mary, and other five choir members were born in the Philippines. Elizabeth and Rosalyn were born in Nigeria. Carmen was born in Venezuela. Priscila was born in Puerto Rico (Puerto Ricans are considered American by birth, but they have a strong sense of their Puerto Rican nationality.) I was born in China. We are people of different color, from different heritages, and with different cultures, but we gathered freely and joyfully singing and praising America.
Gratitude
The spirit of love and gratitude is the bond that brought us together to express our patriotism. To escape from domestic violence, Daisy and her two young children came to this country from Central America in last century. Once, she told me emotionally, "We should be thankful of Americans; this is their land, and they accept us to stay here." Sister Georgina, from Ghana, used to teach church children. She always taught them — children from different racial and ethnical backgrounds — to love America, respect the American flag, and be thankful for this country.
Everyone Can Have the American Dream
I came from a country where the Bible is banned, crosses on church buildings are burned, and pastors and believers are routinely imprisoned. In Communist China, women are forced to retire at age 55, 10 years earlier than men. The government openly tells women that they are inferior to men and discourages women to achieve high goals. Without a Communist Party membership, ordinary people hardly find opportunities to prosper, regardless of how hard they work.
God saved me from the darkest pit. It is in America that I started my graduate school at age 41, and with the generosity of the American people, I spent six years getting my doctoral degree in education. From a young woman without dreams to a middle-aged lady able to dream again. Without America, I would have had no hope and would have faded away dreamless in China.
Happy Birthday, America!
O say can you see by the dawn's early light
What so proudly we hailed at the twilight's last gleaming?
Whose broad stripes and bright stars through the perilous fight
O'er the ramparts we watched, were so gallantly streaming?
And the rocket's red glare, the bombs bursting in air
Gave proof through the night that our flag was still there!
O say, does that star-spangled banner yet wave
O'er the land of the free and the home of the brave!
Happy birthday, America! Happy 4th of July!